If you're looking for a retro slot experience that has a few modern tricks hidden up its sleeves, then Twin Spin is exactly the game you have been looking for.
The game takes you down memory lane by combining an old-school one-armed bandit aesthetic with some mod-cons. This means you get to have your cake and eat it - playing a retro slot machine on a modern-day device. The game also has a range of awesome features making it not only hugely enjoyable but also, potentially profitable.
NetEnt always deliver and the excellent double reels feature really helps Twin Spin stand out from the rest of the slots in our collection.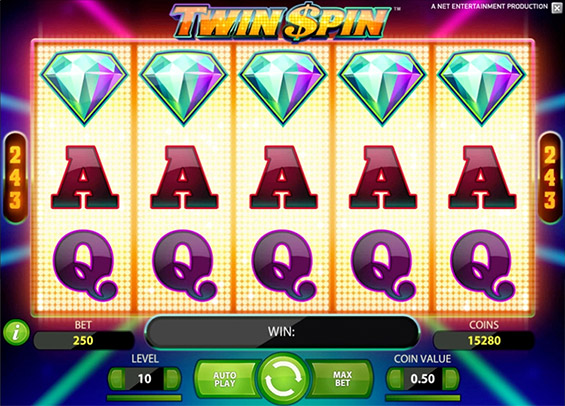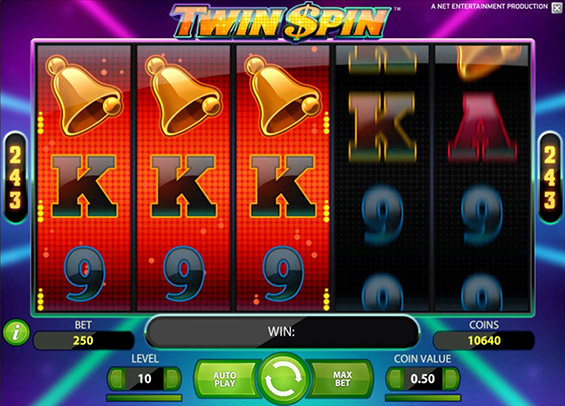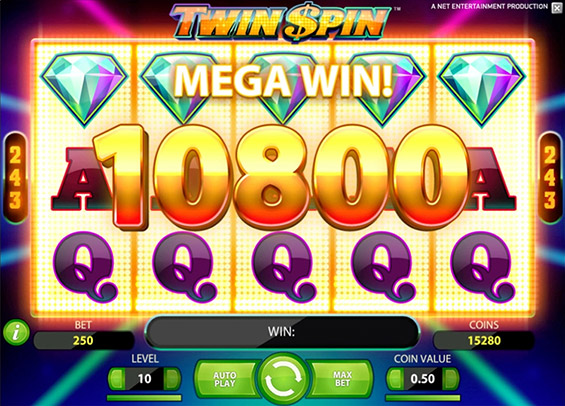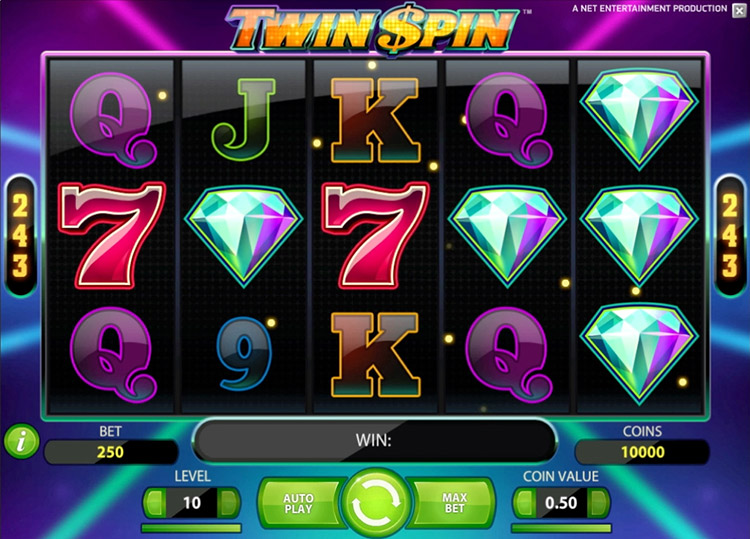 Twin Spin Game Description
Developed by the team at NetEnt, Twin Spin is a perfect combination of the old and the new. The game combines a retro slot aesthetic with some exciting modern features.
NetEnt has stayed as faithful to the design and feel of old school slots as possible here. The game design is flawless and the graphics are slick and this feels as though it could have been ripped straight from a Vegas casino floor. The whole thing is set to a dark blue backdrop with bright lasers shooting off into the background, and this is combined with some old school sound effects, once again mixing the old and new styles.
What makes Twin Spin stand out from the crowd though is its delightful double reels feature. In this game, when you spin your reels, two of them will be joined together and be matching. This presents you with a much higher chance of winning. The game takes this one step further though, with sometimes three or four of the reels matching, presenting you with some serious chances to win some big money.
How to Play Twin Spin Slot Online
At first glance, Twin Spin slot game may just appear to be your standard online video slot, once you get playing, however, it will quickly become apparent that it is so much more than that.
The game features a standard 5 reels but it boasts an eye-popping 243 different ways to win. This is because of the game's excellent double reels feature. Thankfully, this is incredibly easy to use, all you have to do is select your stake, and hit spin. When you do this, two of the reels will glow red and they will stay the same throughout the spin. This can expand to three, four and even five reels as the game progresses.
Sticking with the old school vibe, Twin Spin doesn't offer anything else in the way of special features, so you won't find any free spins or bonus rounds here. Due to the potentially incredible payouts available as a result of the double reels feature though, you won't be missing these other bonuses.
While the game does have its roots clearly based in old school slot machines, it does have a splash of modern video slots, with the game also featuring a Wild symbol which can substitute for other symbols to make a winning combination. Sticking to the game's classic routes, the wild symbol is simply the word wild.
The game also has a good range of wagering options available. Stakes for the game start as low as 25p and the double reels feature means that payouts for this game can be up to an eye-watering 1,080x your stake.
Meet the Twin Spin Characters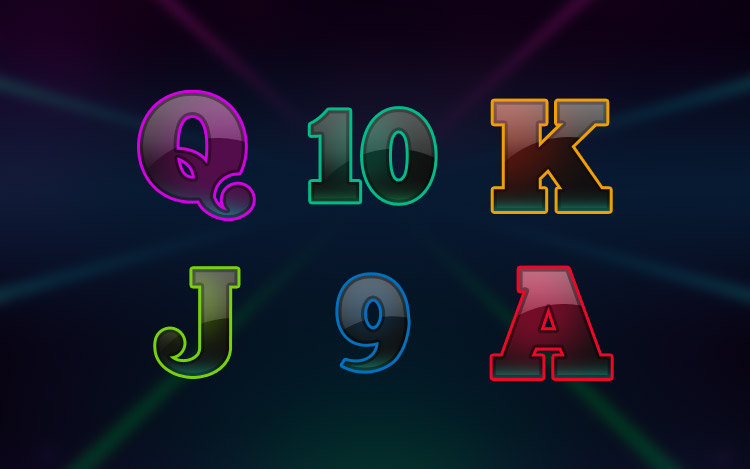 Unlike a lot of modern video slots, Twin Spin doesn't rely on characters or gimmicks to sell itself. Instead, the game draws you in with its old school charm and character.
Twin Spin online slot feels like an old one-arm slot machine and it plays like one as well. The beauty of Twin Spin slot online is in its simplicity. The game doesn't need to daTwin Spinle you by dragging you into a magical world, this is just an old-school slot machine at its best.
The game reels are decorated with all of the classic slot symbols including the A, K, Q, J, 10 and 9 symbols, a pair of red cherries, a bell, a BAR symbol, a red seven, a diamond and a Wild symbol, which can be substituted for any other symbol to make winning combinations.
Twin Spin FAQ
What is the maximum bet for Twin Spin?
The maximum bet is 100.
What is the minimum bet for Twin Spin?
The minimum bet is 0.1.
Can I play Twin Spin on mobile?
Yes, you can.
What is the RTP of Twin Spin?
The RTP is 96.04%.
What is the biggest potential win for Twin Spin?
The biggest potential win is 250000.
Twin Spin Slot Game on Mega Casino
At Mega Casino, we are dedicated to bringing you the best and most unique online slot experiences around. Twin Spin is one of the most interesting and potentially lucrative online slots available today, boasting a standout feature and a very nice RTP.
The game is the perfect combination of old school slot mechanics and modern gameplay features and is available to play both online and on mobile. Its generous wagering options also make it an excellent game to play regardless of your budget, and its simple gameplay means you don't have to be a slots veteran to have fun.