Spartacus is one of the most decorated Roman fighters of all time. As well as being a popular source of inspiration for countless books, movies and TV shows, the legendary gladiator has now been brought to life on the reels. Players can witness Spartacus in all of his glory in this unique two-reel game, that offers a range of different winning opportunities as well as some fantastic bonus rounds and gameplay features.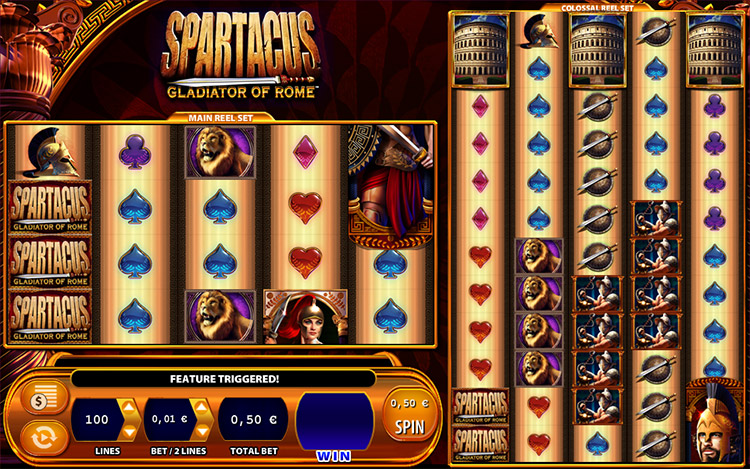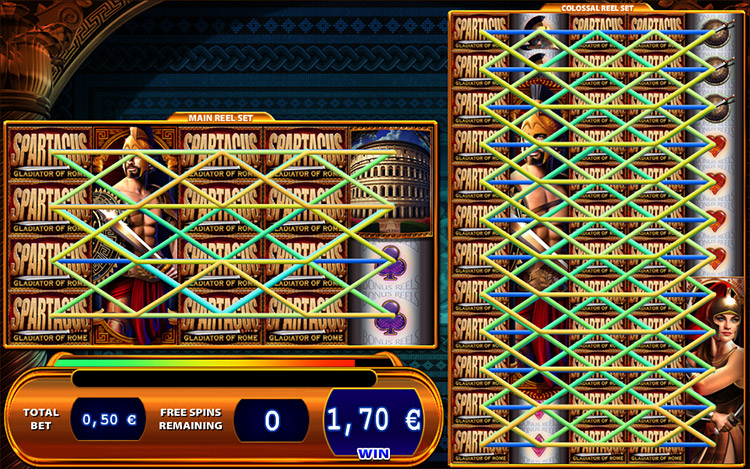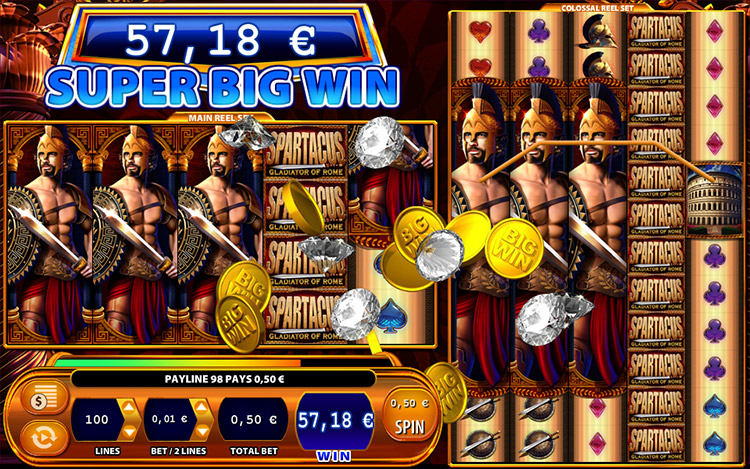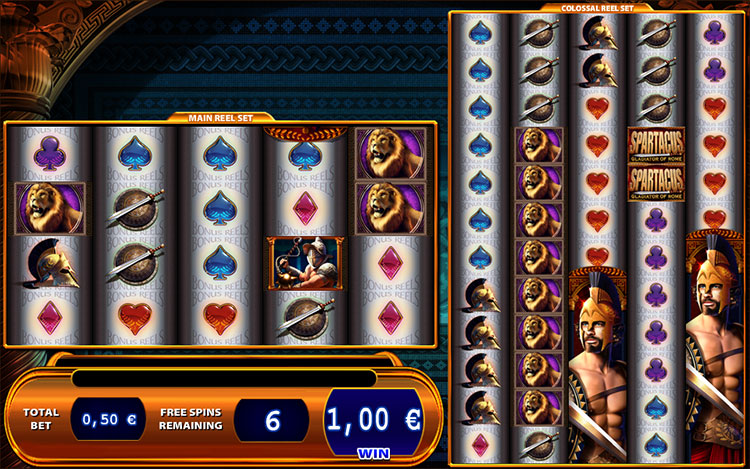 Spartacus Game Description
Spartacus was Rome's most famous gladiator and he is the lead character in this exciting slot game from the team at WMS. The title takes place deep beneath the Colosseum, in a darkened room where Spartacus, along with the other gladiators, awaits their next fight.
The sound of the colosseum crowd baying for blood plays out in the background as you spin the reels and see what they have in store for you. As the reels spin, the sound of a sword clinking against some armour rings out, helping the player prepare for battle. The design and sound of the Spartacus slot is immersive, making players feel as though they have stepped back into Ancient Rome.
How to Play Spartacus Slot Online
Spartacus was a larger than life fighter, so it is only fitting that the game that bears his name is bigger than your standard online slot game. The title takes place over two reel sets, both of which spin at the same time. The first is a 5x3 grid, while the second is five reels, each with 12 rows. The total number of paylines in the game is 100, though winning combinations do not jump over from one reel to the other. To acquaint yourself better with this, you should take a look at the slot's paytable.
These 100 lines are adjustable, with players being able to play with 100,80, 60, 40 or 20 lines in the game. The minimum bet is £0.01 across two lines. This comes to £0.20 with just 20 lines active and 50 with 50 active. The maximum bet is £250 when all 100 lines are active with the £5 line bet.
Spartacus has amassed some winnings over his gladiator career and he is willing to offer a 1,000x your total stake maximum win for players. The RTP of the game is listed as 95.94% and is highly volatile. Don't be fooled by the fact that Spartacus is set in Ancient Rome though, the game is up to speed with all of the latest mod cons and can be accessed on a selection of mobile devices. This includes both phones and tablets on Android and iOS.
Spartacus Game Features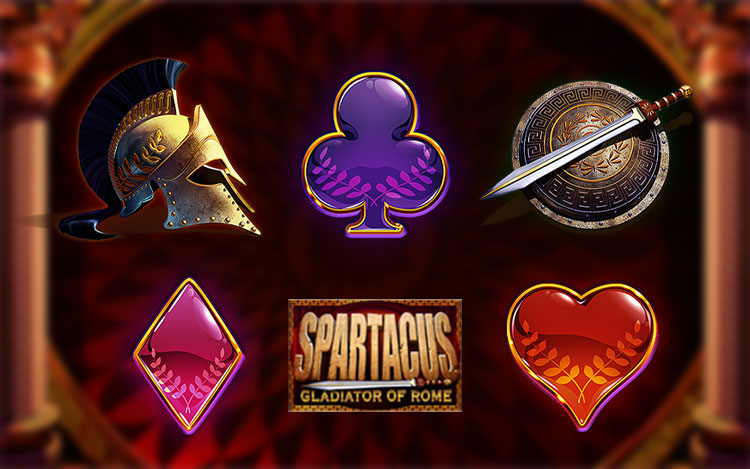 Doing battle with Spartacus is no easy task, but thankfully, he equips you with some handy bonus features to give you a little helping hand.
Bonus Spins
To get into the bonus spins round, you will need to land three or more of the Colosseum scatter symbols. Three will get you eight spins and give you a 2x multiplier, four will get you 12 spins with a 5x payout, and five will get you 20 with a 20x payout.
Walking Wild
If you manage to land more than one stacked wild in the base game, then it will make a move across from the smaller grid onto the bigger grid, filling an entire reel there. This can lead to some big winning combinations.
Spartacus FAQ
What is the maximum bet for Spartacus?
The most you can bet on a single spin in the Spartacus slot game is £250.
What is the minimum bet for Spartacus?
The minimum bet in the Spartacus slot game is £0.20, or £0.50 with all lines active.
Can I play Spartacus on mobile?
Yes! Spartacus is a mobile-friendly slot. You can play the Spartacus mobile slot game here at Mega Casino.
What is the RTP of Spartacus?
The RTP of the Spartacus slot game is 95.94%.
What is the biggest potential win for Spartacus?
The maximum win that the Spartacus slot game can provide players is 1,000x their total stake.
Spartacus Slot Game on Mega Casino
Do you have what it takes to do battle alongside the legendary Spartacus? Here at Mega Casino, we love taking our players on exciting journeys back through time, and what could be more exciting than the Colosseum as Spartacus does battle? This exciting slot game provides players with the chance to win up to 1,000x their stake, as well as offering great bonus rounds and a fantastic gameplay experience.