Get ready to be warped to another dimension in the delightfully fruity and unique slot Fruit Warp slot game from Thunderkick. In this exciting online slot game, players are transported into a different time and space, one where the conventional rules for an online slot game don't exist, and floating fruit hold the keys to the kingdom.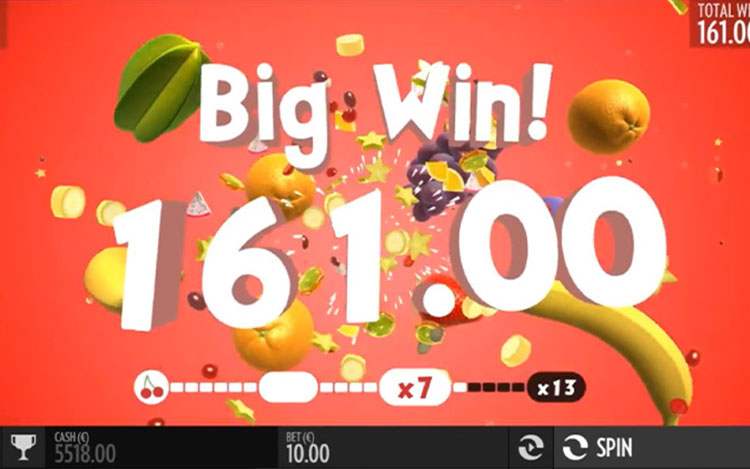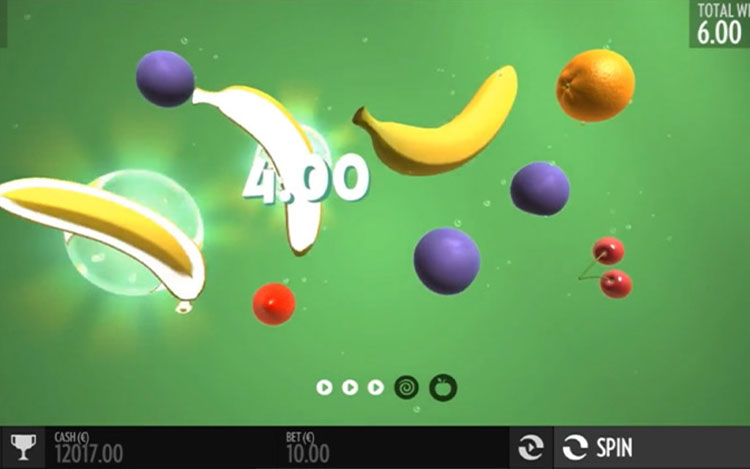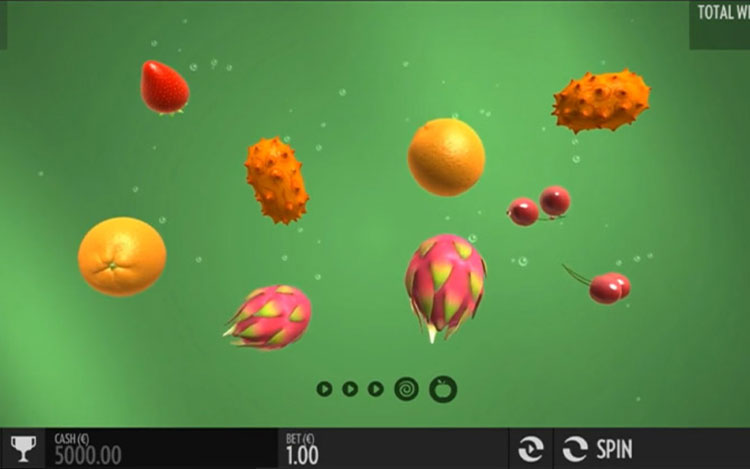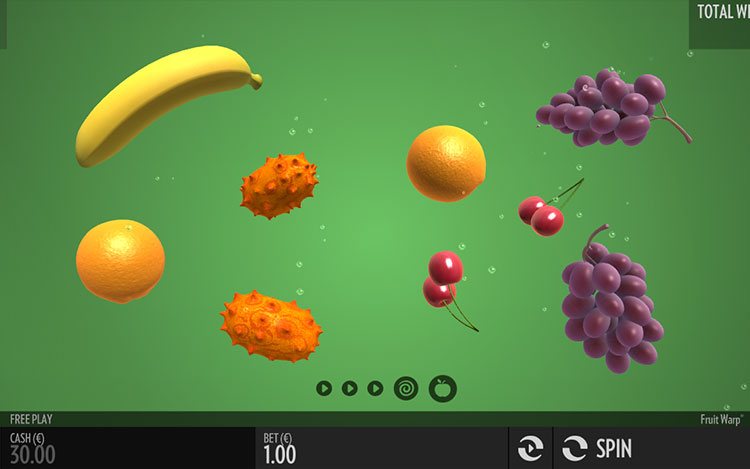 Fruit Warp Game Description
Thunderkick is a well-known online slot developer with a reputation for producing unique and innovative online slot games. Fruit Warp is one great example of the company's unique vision and what it can offer to players here at Mega Casino.
This game takes the traditional slot rulebook and throws it out of the window. You won't find any traditional reel grid here, instead, the game takes place on a simple green backdrop, with pieces of fruit floating around the screen. It gives the game an incredible look and style and makes it stand out from any other game you will spin here at Mega Casino. The fruit you will find here is beautifully designed, so much so that you will want to reach behind the screen and take a bite out of it. A banana, orange, plums, and strawberries are just some of the fruit you will find floating around here.
How to Play Fruit Warp Slot Online
The Fruit Warp online slot experience is very different from what you will get from other online slot games. Don't worry though, because the slot is still nice and easy to play, with just a few changes to the overall gameplay mechanics. Fruit Warp has no conventional reels or rows, and such, there are also no paylines. How do you win then? Don't worry, the game still pays out the same way as traditional games, with combinations of three dotting anywhere throughout the nine fruit symbols paying out.
Whenever you hit the spin button in the game, nine fruit symbols will fill the blank space. Any combination that can be found in these symbols will then trigger a payout. Players can see what symbols are worth by checking out the slot's paytable. The minimum wager for the game is £0.10 and the maximum is £100.
The fruit aesthetic lends itself perfectly to mobile play, and fans of games like Fruit Ninja will definitely get a kick out of this unique style. The RTP of the slot is 97%, and the maximum win in the game is 2,160x the overall stake.
Meet the Fruit Warp Game Features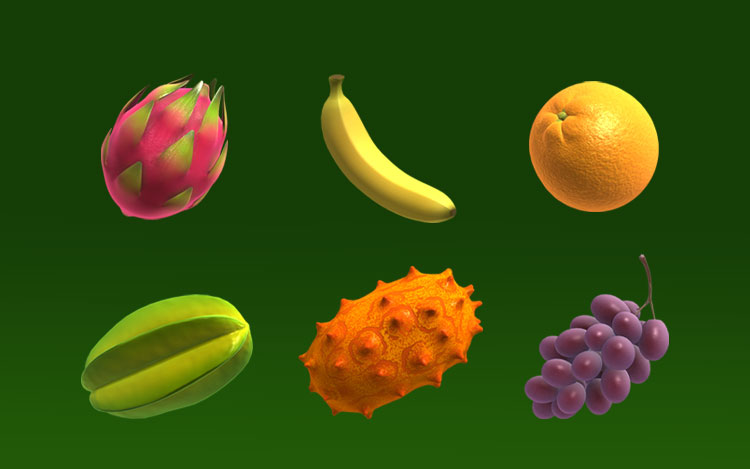 Eating fruit is good for you, and landing as many different pieces of fruit as possible is great for you when it comes to triggering bonus rounds and features.
Respin Bonus
If players can land a combination of four of the same symbol in one spin, then these symbols will be held in place and a respin will be triggered. This can then continue to happen until there are no more winning combinations available on the reels.
Fruit Symbol
Five a day will keep the doctor away, and landing five of the same fruit here will launch the main Fruit Warp bonus feature. For this bonus, a meter will appear at the bottom of the screen with a selected symbol. Players will then be given a bonus spin. If one of these symbols lands during the spin, it will be added to the reels. If you can fill the reel up, you will be rewarded with the maximum payout. Additional multipliers and lives are added to the reels for the duration of this round.
Fruit Warp FAQ
What is the maximum bet for Fruit Warp?
The maximum bet for the Fruit Warp slot game is £100.
What is the minimum bet for Fruit Warp?
The minimum bet that can be placed in Fruit Warp is £0.10 for a single spin.
Can I play Fruit Warp on mobile?
Absolutely! Many of our top online slots can be played on mobile devices here at Mega Casino, and Fruit Warp is no exception.
What is the RTP of Fruit Warp?
The Fruit Warp online slot game has an RTP of 97%.
What is the biggest potential win for Fruit Warp?
The biggest potential win that a player can land in the Fruit Warp slot is 2,162x their overall stake.
Fruit Warp Slot Game on Mega Casino
Make sure you take your fruit and have fun spinning the reels in the Fruit Warp slot game. At Mega Casino, we have made it our mission to bring our players a diverse range of games with different mechanics. You won't find many more innovative mechanics and gameplay than what is on offer when you spin the reels of Fruit Warp.