Crazy Time is one of the most exciting online game show titles we have available at Mega Casino. The game takes the standard money wheel game format seen in titles like Dream Catcher, and turns it up to 11, adding a selection of great bonus features and some huge winning potential.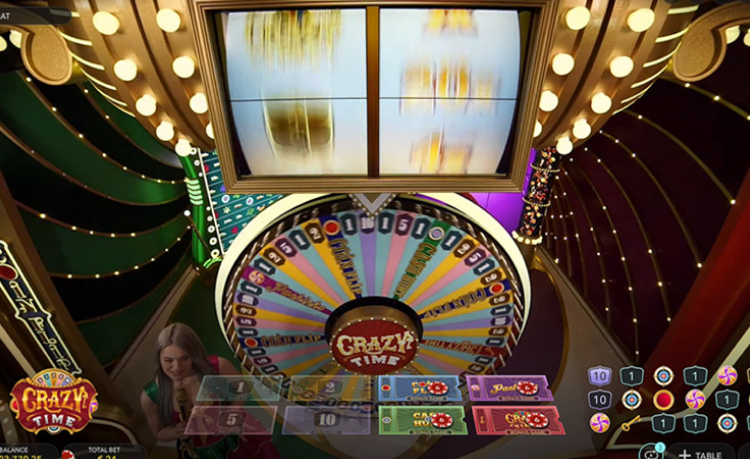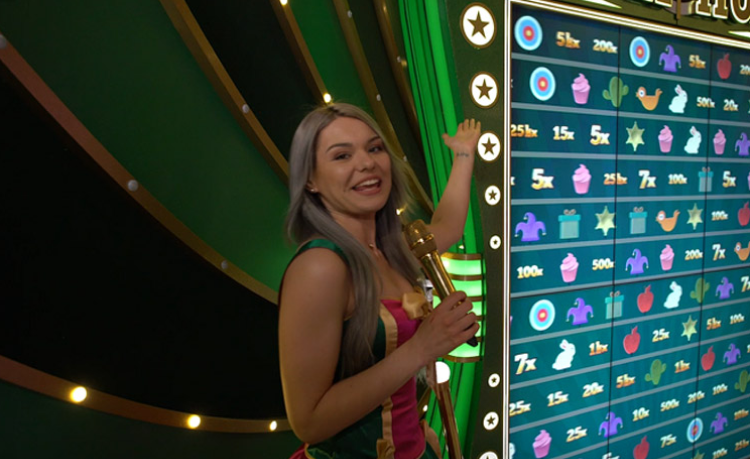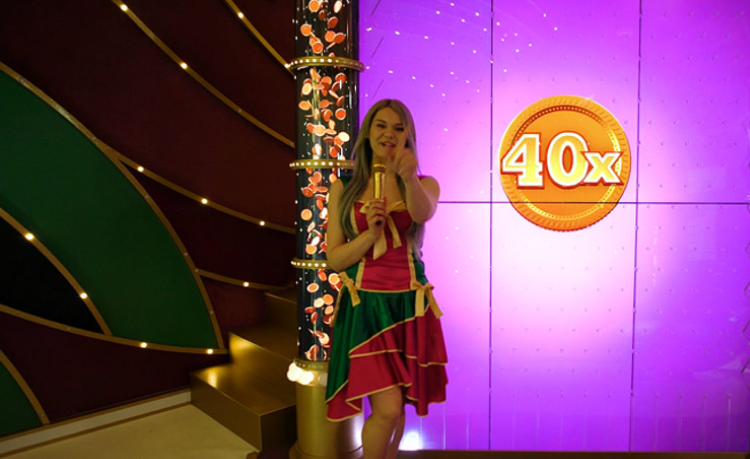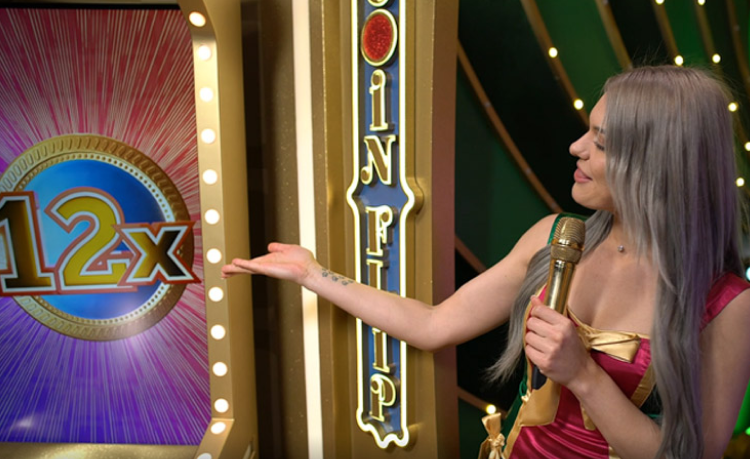 How To Play Crazy Time
Crazy Time is one of the most unique and innovative online game show titles we have here at Mega Casino. The game Crazy Time takes everything you know about the money wheel concept, puts it in a blender with a range of other online casino features, and throws it onto your computer screens live from one of Evolution's studios. The game takes place on a giant money wheel not too dissimilar from the one you will encounter on other live games like Dream Catcher and Monopoly Live. Except, the Crazy Time wheel comes with a shiny set of reels that sit above the main game.
To play the game, players must first choose the number that they believe the wheel will land on. The host then spins the wheel and the reel above will also be set in motion. The reel above could land on either a multiplier or a mini-game, which will then be added to your winnings for the round. If you land a mini-game, then you will be taken to a different screen where the bonus will take place.
Crazy Time by Evolution
There are few developers that can be trusted to deliver a thrilling live casino experience quite as much as Evolution. The company opened its virtual doors in 2006 and quickly set about establishing itself as the industry's go-to developer for live casino games. They quickly rose to the top, winning an array of industry awards along the way, including the highly coveted Live Casino Supplier of the Year over 10 years in a row. Their selection of games includes standard casino UK games like blackjack, baccarat, and roulette, as well as an array of game show-inspired titles like Monopoly Live and Dream Catcher. They have revolutionised the live casino industry and we here at Mega Casino are excited and proud to be a part of that revolution.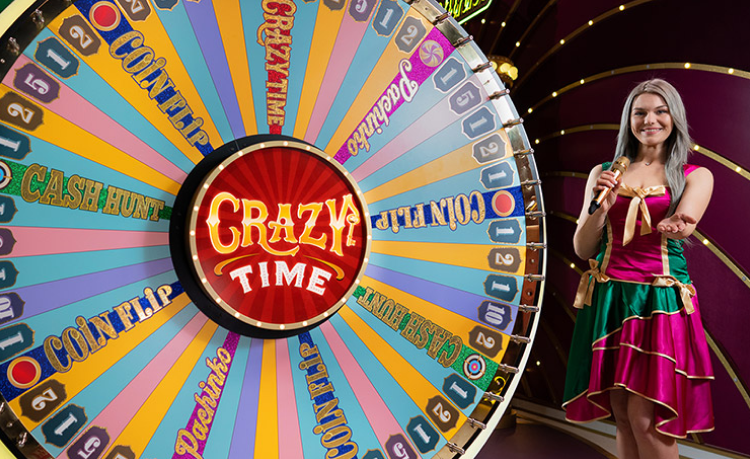 Crazy Time Bonus Features
Cash Hunt
In the Cash Hunt bonus game, players are presented with a giant board full of 108 different multipliers. Each of the multipliers is hidden behind a random symbol. Players must then line up a target and fire at the symbol that they believe is hiding the highest value. This adds an explosive new element to an already thrilling gaming experience.
Pachinko
In this game, players move away from the base crazy time game and head over to a giant pachinko board. The board has an assortment of pegs spread out all over it, with 16 drop zones at the top, and 16 land zones at the bottom, each with a different multiplier value. A puck is then dropped from the top of the board and players will be rewarded with whichever multiplier landing zone the puck finds its home in.
Coin Flip
This bonus couldn't be simpler. Players are presented with a two-sided coin with red and blue on either side, they must then choose which way they think the coin is going to land. Each side of the coin will offer a different multiplier. Once the coin has been flipped, if the player is correct, then they will win that multiplier.
Crazy Time
The Crazy Time bonus wheel lies just behind the base game's giant red door. On this wheel, there are a total of 64 different segments, each of which offers some sort of bonus or multipliers. Players must choose from one of the three flappers at the top of the wheel and then watch the host spin the wheel. You will then be rewarded with the multiplier that your flapper lands on. If your flapper lands on a segment saying double or triple, then all the multipliers on the wheel will be doubled or tripled and the wheel will be spun again.
Crazy Time FAQ
What times can I play Crazy Time?
The Crazy Time team never stops. The game is available to be played 24/7, with players being able to play the Crazy Time game whenever they want. New games start regularly throughout the day, giving players plenty of chances to try their luck on the Crazy Time wheel.
Is Crazy Time fair?
Yes. All games here at Mega Casino are tested for fairness. Evolution is one of our most trusted partners, providing us with fair titles throughout our live-dealer section.
Can I play Crazy Time on my mobile device?
Yes. Crazy Time has been optimised for use on a range of different mobile devices. Players will be able to spin the wheel regardless of whether they are using an Android or iOS operated phone or tablet. The live-streams still look excellent and the game maintains all of its features when it makes the switch from the bigger screen size to a smaller one.
More Live Casino Games at Mega Casino
It's not just a crazy time that we offer to our customers at Mega Casino, you can also have a really fun one playing on some of our other live game show titles. We have a great selection of live games available including popular titles like Dream Catcher Live, Monopoly Live, and much more.