Many of us will have fond memories of playing with yo-yos when we were younger. Learning new tricks to impress our friends and spending hours watching a piece of plastic go up and down a length of a string. The popular developer Eyecon has now tapped into that, using the theme to create an online slot game that has more than a few tricks up its sleeve. 
YoYo Wilds Slot Details
Eyecon has opted to go with a funky design for the YoYo Wilds slot background. The game uses a neon-disco style that makes the colours of the game pop off the screen. Things are kept simple when it comes to the slot's symbols, with a range of YoYos making up the higher paying ones, and the standard poker symbols, stylised with an arcade vibe, acting as the lower symbols. A string with a knot for a finger runs all around the border of the game's five reels. 
How To Play YoYo Wilds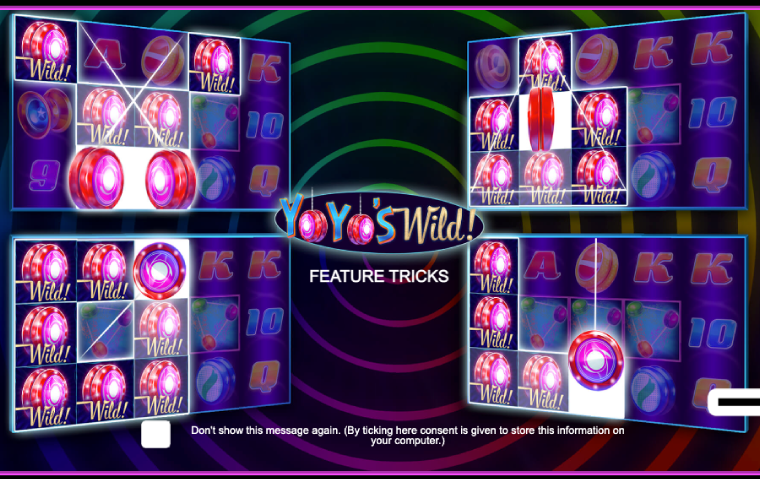 Mastering the art of spinning a YoYo could take weeks, if not months of practice. Thankfully, it will only take players a matter of minutes in order find out everything they need to know about the YoYo Wilds game. There are five reels and three rows in the game, with the slot offering 25 different paylines. 
Unlike a lot of Eyecon slots, these are fixed. Players just need to select their stake per line before they start. The minimum bet per line is £0.01, and the maximum is £0.50, giving this a range of £0.25 to £12.50 per spin. This is a small betting range that is going to be preferred by players with lower budgets. 
The RTP for the YoYo Wilds slot machine is 96.51%, which is a nice number that will grab attention. The maximum win on offer is 10,000x the player's line stake, which works out at 400x their overall stake. 
The simplistic setup and design of the game mean that players will have no issues playing it on a mobile device. The slot runs smoothly across different platforms and mobile browsers including both Chrome and Safari. 
YoYo Wilds Slot Game Features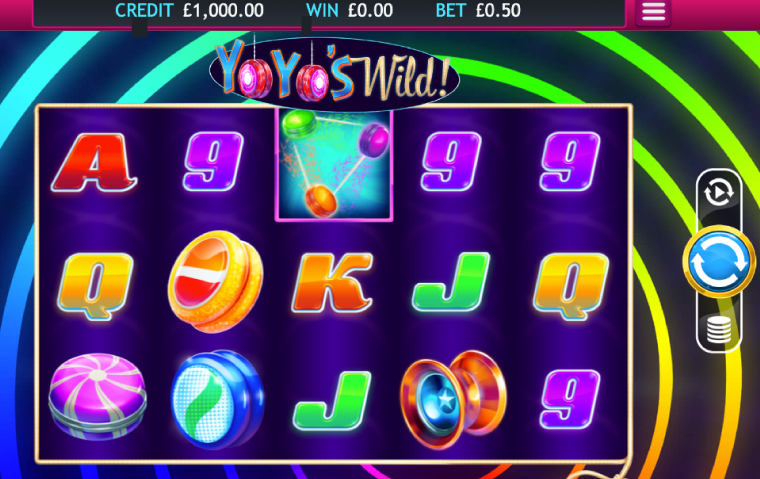 If you wanted to be a YoYo master, you had to master a few tricks. Several of these tricks have now been turned into YoYo Wilds bonus features. 
YoYo's Wild Feature and Tricks 
When three of the YoYo scatter symbols land on the reels, the YoYo Wild's Tricks feature is launched. A YoYo will perform a trick across the reels leaving a trail along the way. When this happens, all of the spaces that were touched by the YoYo will then become wild. Wins are then calculated. More than one trick can appear at once and it is possible for tricks to be repeated. 
YoYo Wilds Verdict
Yo-yos are a unique choice of theme for an online slot and it pays off. Like most Eyecon slots, this one may not be fit to burst with bonus features, but the ones that it does offer do pay off quite nicely and add some charm to the game. Using classic yo-yo tricks as part of the gameplay is a nice touch and the overall look and feel of the game make this well worth having a little bit of fun with.