If you think that bunnies are cute little animals that can do you no harm, then we've got some bad news for you. The Hot Cross Bunnies slot game from Realistic Games takes everything you think you know about bunnies and throws it straight out of the window. In this title, the bunnies are not looking for friendship, they are baying for blood. In this Hot Cross Bunnies review, you will find out exactly what the bunnies and the slot have in store for you. 
Hot Cross Bunnies Slot Details
If bunnies being angry is a new take on the loveable creatures, then finding them on a deserted island is definitely a new one. Realistic Games puts a whole new spin on the rabbits theme that is found in many slots. These ravenous rabbits have been taken away to a deserted island and they are looking for revenge however they can get it. 
The theme may be new, but the mechanics are definitely old-school. The slot uses the old 3x3 mechanic that is often related to retro slot games and fruit machines. In this case, it further helps the game to stand out and give it a cool and unique feeling. 
How To Play Hot Cross Bunnies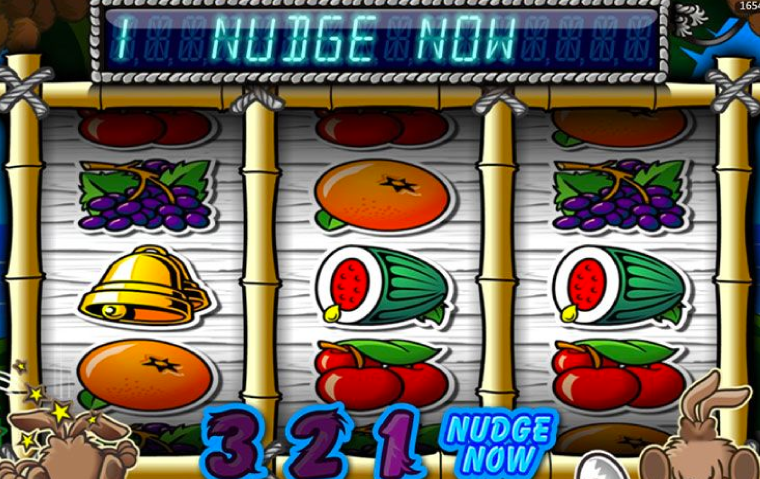 It is not just the reel size that is old-school about the Hot Cross Bunnies slot game. The slot only has only payline, which is the one going directly across the middle of the grid. The game can be played from £0.25 all the way up to £200, which is a really healthy betting range. 
From a winning perspective, things here are kept quite modest, with the game offering a maximum win of 300x the overall stake. The theoretical return to player for the Hot Cross Bunnies online slot game is 95.20%. 
The slot does a great job of utilising a nudge feature. This allows players to control the reels to a certain degree and move symbols up and down following an unsuccessful spin. It also really helps add to the old-school feeling of the game. 
Not everything here is old-school though, with the slot being supported on different platforms. This includes mobile devices on both Android and iOS operating systems. 
Hot Cross Bunnies Slot Game Features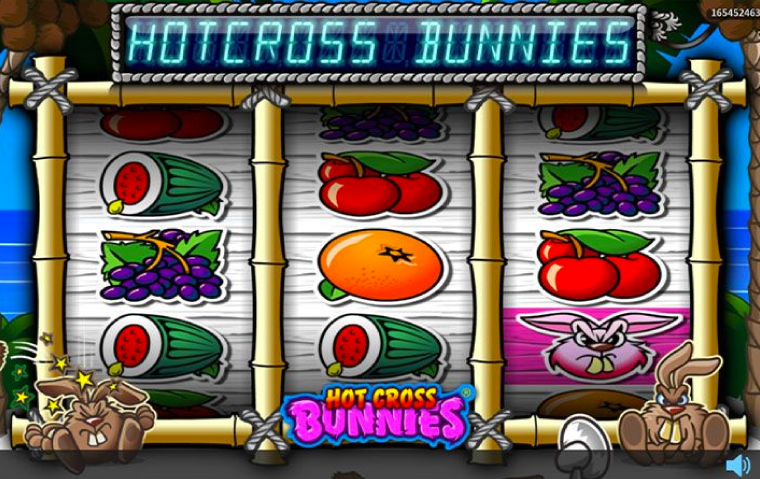 You will need some protection when it comes to fending off these furious little critters. Thankfully, Realistic Gaming has provided some bonus features to help you out. 
Bonus Money Feature
When players land three of the game's pink bunny symbols, the action zooms out to reveal an entire slot machine. The top set of reels then starts spinning with a meter corresponding to different symbols. Once you have successfully filled a meter by landing those symbols, a prize will be rewarded. 
Super Spin 
The Super Spin bonus is the slot's way of helping you out. It can be triggered on any random spin and when it happens, it guarantees players a win. 
Hot Cross Bunnies Verdict
Hot Cross Bunnies is not going to be a slot that attracts those looking for complex, bonus-packed modern slot action. Those who are looking for some retro 3-reel fun, however, are going to love this. The game's theme is funny and memorable, and the bonus features help the game to stand out from other 3-reel titles. Fans of retro gaming should take for a spin at Mega Casino, just be careful of those crazy rabbits.