One lucky player hit it big recently right here at Mega Casino and we couldn't be more proud! The lucky player won a whopping 15K single payout on the 27th of September by playing the game, Folsom Prison. Speaking to us recently, the player said; "I feel great about this win, I did not expect it to happen to me. This is my biggest win so far so thank you very much MegaCasino." (No, thank you for choosing to play with us!)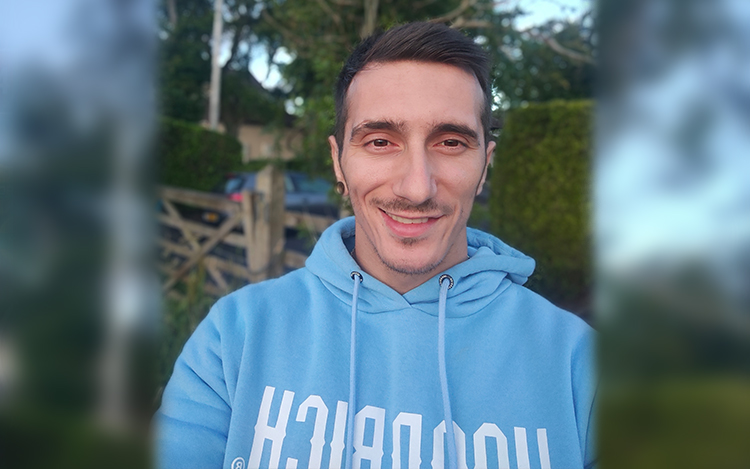 Disclaimer:
The winner has been informed that testimonials and selfies may be used for promotional purposes.
Of course, we at Mega Casino had to snoop and find out what our lucky player would spend their riches on, and it seemed to come at the perfect time! "The big win will help me pay off the car I just got on finance 2 months ago, so it was indeed a blessing." While all this is very sensible, we also had the feeling our player might have also spent some pennies elsewhere too, which was confirmed "I celebrated the big win by visiting an old childhood friend and getting a celebratory tattoo😁" - we hope you're in love with your new ink!
Speaking to Mega Casino our lucky player also spared a little time for flattery too stating that our "website is very easy to navigate and pretty much self-explanatory which is why I enjoy playing on it." As you all already know, online gambling is designed for fun and not for financial gain, so we're really happy to hear our site was already bringing joy to our player before her windfall! 
Lastly, our winner, delightful as ever, said "Once again thank you very much for the win and the assistance provided while withdrawing the funds." - You're very welcome, and once again congratulations!
Play Some of the Best and Hottest Slots at Mega Casino today
Could you be our next big winner, and have an article written about you? Well, remember, most importantly to only play for fun, keep it calm, keep it chill, and who knows, you might be lucky too! Sign up and play today at Mega Casino.