Online slot games are ubiquitous these days. It seems wherever you turn your head there are some reels spinning, and honestly, we couldn't be happier about it. Slots are one of the most fun things you can play at a casino. The flashing lights, special features, and of course, those very tempting jackpots, all combine to make playing slots a hugely enjoyable experience.
For those who have never played slots before,though, figuring out how to play slots online can be quite a daunting prospect. Well, worry no more, as we have compiled this useful 'how to play slots for dummies' guide to fill you in on everything you need to know about online slots.
A QUICK HISTORY OF SLOT MACHINES AND ONLINE SLOTS
Slot machines were first invented by chance in San Francisco in the 1880s. The first slot machine was created by a mechanic who, for the most part, was just tinkering about. Since then, slots have become an integral part of casinos.
The introduction of the Liberty Bell slot machine in the same city in 1895 really changed the game. This was the first three-reel, a one-armed slot machine that would go on to become one of the most iconic images in the world of gambling.
Slots have undergone many changes over the years and are now more popular than ever before. For a long time, slots were seen as a mere distraction in casinos, with all the big gambling taking place over at the tables.
This slowly began to change during the late 20th century when video slots were introduced in the 1980s. These changed the game, doing away with the image of noisy old machines and bringing the slot machine into a new age. Casino floors are lined with slot machines these days, and they now make casinos considerably more money than their table counterparts.
The biggest boost for slot machines, however, came with the rise of online gambling. Since online gambling became more popular in the mid-late 1990s, online casinos have filled their lobbies with online slot games.
Gone are the days of one-armed bandits and one pay line, slots now are intricately designed works of art that in some cases, could even rival video games in terms of graphics and production.
There are now millions of online slots available across the web and one of the more popular online casino game types out there. With mobile gaming now on the rise as well, the future of slot machines is looking brighter than ever before.
SLOT MACHINE BASICS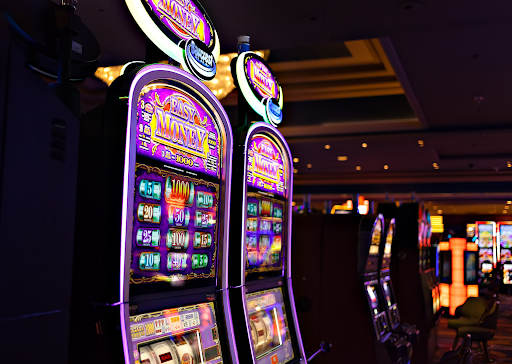 Photo from Pixabay
Before you get started spinning those reels, let's just get up to speed with some of the basics of online slots.
All slot machines are comprised of a number of reels. The most common number you will encounter online is 5. A lot of retro-themed slots will have just three, while some slots will have a lot more. Some slots may even start with a certain number of reels and then expand as the game goes on.
Each of the reels is filled with a number of images that correlate with the theme of the slot. When you spin the reels, you will be trying to land these images into a winning combination, known as a pay line, in order to win some money.
The paylines on a slot typically payout from left to right, with some exceptions. Slot machines can have anywhere from 1 to well over 100 paylines. You can always find out how many paylines are available on a slot machine by checking out its information table on their main page.
As well as correlating with the theme of the game, many of the symbols on the reels will also have special qualities which will unlock features during the game. Most games will have a wild symbol. This is a symbol that will substitute for other symbols in the game to make a winning combination.
Other symbols you might encounter include a bonus and scatter symbol. These will often unlock free spins or bonus rounds during the game. You can find out what special features a game has to offer on the game's information page.
One more thing you may encounter when playing a slot is the 'RTP'. This is the return to player score, and it is often presented as a percentage. This is on the average, percentage of money a player is likely to see back from their wagered cash over a period of time. RTP stands for Return To Player. The RTP percentage is a measure of the percentage of stakes a game returns to players (generally over a minimum of one million plays) and is a generally accepted guide to how a game will perform.
FINDING THE RIGHT SLOT FOR YOU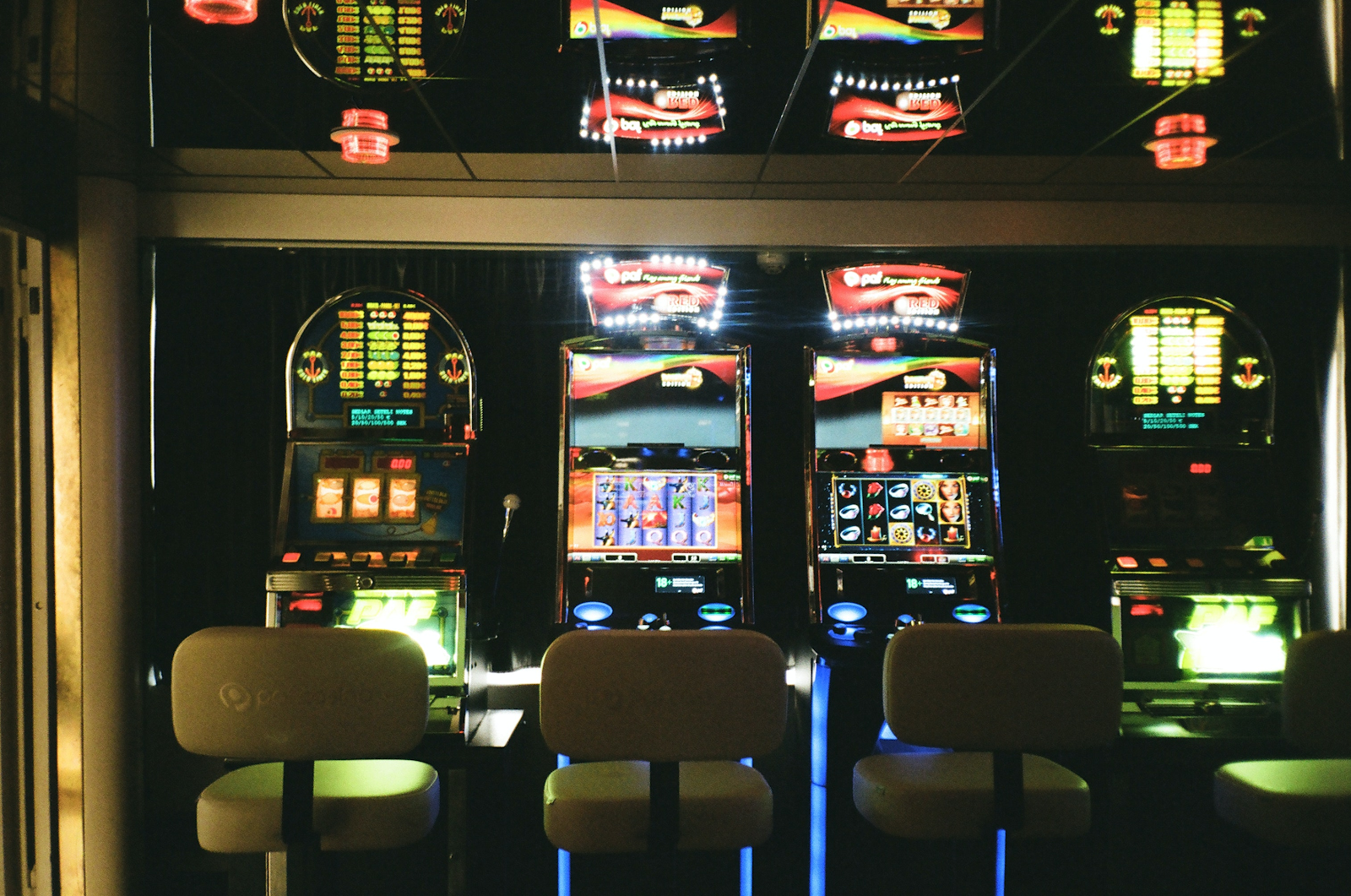 Photo from Pexels
So now you know the history of slots and how they work, it's time to find the perfect slot for you. You will read up a lot of stuff online about which slots you should play and how certain ones will guarantee you more winnings than others, which is in fact, not entirely true.
The truth is, however, that it really is just a case of personal preference. Some players will enjoy playing slots that are all singing and all dancing, while others will prefer to play ones that are stripped down to basics with no distractions.
The great thing about online slots is that there is something for everybody. Our collection here at Mega Casino has titles from a range of different developers. There are classic slots with one payline, there are video slots with 243 paylines, and there are slots based around classic movie titles that are full to the brim with nostalgia and special features.
HOW TO PLAY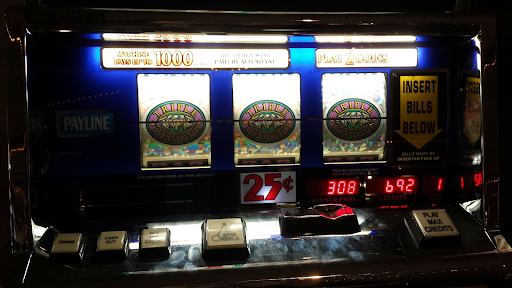 Photo from Pixabay
Knowing how slots work is one thing, but knowing how to play them is the more important matter. One of the big reasons for the enduring popularity of slots is that they are incredibly simple to get to grips with.
Once you have found a slot that suits you, you will simply need to select your stake and get spinning. On some games, the stake will simply be displayed in standard currency, and you will need to click on +/- buttons to alter it as you wish.
In other games, you may need to play with coins instead. You will have to allocate how much you want your coins to be worth, and then choose the number of coins you want to wager on the spin.
Some games have fixed paylines, this is where your spin will be active for every payline in the game. In others, you can select how many paylines you want to be active in the game.
At this point, it's important to remind you of two things. Firstly, no matter what you are told, there is no guaranteed way of winning at slots. The results are randomly generated, and anyone who is trying to tell you that there is a guaranteed way of winning is just trying to get you to lose more cash.
Secondly, you should always remember to gamble responsibly. Slots can be a lot of fun, but don't let the cool animations, and exciting bonus games distract you from the fact that you are spending real money. Make sure that you set yourself appropriate limits, and that you can stop playing when you need to.
SLOT MACHINE BONUSES AND SPECIAL OFFERS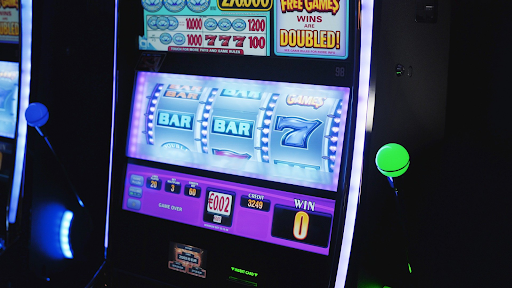 Photo from Pixabay
One of the best things about playing online casino slots is the sheer number of bonus offers and promotions you are going to encounter.
Most casinos will offer their customers welcome bonuses which usually include free spins on slot games upon deposit. There will also be regular promotions and tournaments promoting slot games at casinos.
The slot games themselves also come full of bonuses and special features. Almost every online video slot will have a range of special features and mini-games that can be unlocked or are randomly triggered during play.
TYPES OF SLOTS
As things have developed over the years, the slot collections at casinos have become more and more diverse.
As we've already mentioned, the most common type of online slot you are going to encounter is a 5-reel video slot. These consist of the standard 5 reels, and typically have 20 or more paylines.
Then there are 3-reel slots. These are often more novelty and nostalgia-themed, and in some cases, feature only one payline. Many of these are reimaginings of old school slot machines from famous casinos around the world. These ones are likely to satisfy those who love a spot of nostalgic, old school slot action.
Progressive jackpot slots are another hugely popular type of slot, largely because of the huge payouts they offer. These ones, as their names suggest, feature jackpots which get progressively bigger the more they are played, and there have been plenty of examples of people winning millions on these games.
Now that you know everything that there is to know about online slots, what are you waiting for? Click on our slots collection and get spinning those reels.