Former British heavyweight Audley Harrison had a decorated career in the ring winning Olympic Gold in 2000 and challenged for the WBA British and Commonweath heavyweight titles, however since retirement the 6ft5 hardman has turned his hand to casino and in particular poker, where he has set himself the goal of adding the World Series of Poker bracelet to his Olympic Gold Medal.
Find out more on how Audley got into poker and check out his exclusive comments on the professional boxing landscape for 2023. Also, if playing online poker and live casino is your entertainment of choice then head over to Mega Casino and enjoy an authentic casino experience available on any device!
Boxing and poker require great mental strength
"The mental part of boxing is like chess; you've got to be able to break down your opponent.
"You're in a fight, mentally and physically, at the tables and you still have the highs and the lows of overcoming adversity and wanting to beat your opponent.
"There are a lot of emotions you feel on the poker table that are similar to how you feel in the ring.
"When you get hurt in the ring, you have to use that emotions and think logically about whether you want to get up and on your bike, or whether you want to come back and hurt the guy straight away.
"On the poker table, when somebody beats you in a hand you should have won, you want to get them back too!"
I want to win the World Series of Poker bracelet as much as I wanted Olympic Gold
"My body has broken down, I've had more surgeries than the bionic man!
"Competing at poker allowed me to still compete and there is the element of glory which I love.
"Going to the Olympics, I was only focused on the Gold medal. I know winning it would have brought money and fame, but I just wanted the glory.
"It is the same with poker, I'm chasing that World Series of Poker bracelet. That is my goal for this year and I have got that passion to chase that glory.
I got into poker whilst waiting for my wife at a slot machine at the Mandalay Bay
"I used to go to the slot machines when I was in Las Vegas with my future wife, and I would just be chilling out in the Mandalay Bay casinos.
"I would play blackjack or craps, but I felt like I was just giving money to the house and I walked past a room at the back one day where they were playing poker.
"I underwent a boot camp where I got taught to play poker and all the money gets shared between the players. So it isn't like slot machines or whatever where the house takes a bigger percentage, which really suits my personality.
"I'm now really into it and I've learnt enough about the game where I feel like this year I am on the verge of a really decent win. It's a great game, with good people in it and it is played all over the world.
"Look out for the 'A-Force this year on the poker tables because I'm looking to either get a WSOP bracelet or to take down a major event - that is my goal for 2023."
Antonio Esfandiari beat Kevin Hart and won millions in a boxing match thanks to me
"I was chatting to my good friend Daniel Negreanu when the news broke on TMZ that Kevin Hart was going to spar his good friend Antonio Esfandiari.
"So I asked Daniel to put me in touch with Tony so I could train him, because I did not want him to get into the ring and be embarrassed by Kevin Hart.
"I went and had dinner with Antonio at his house and I promised him his nose would look exactly the same after the fight as it did that night at dinner!
"Kevin Hart was in great shape and as fit as a fiddle, so I made him promise me seven months of his time. So when we did the fight in Tony Jeffries' gym in Santa Monica, a load of Kevin Hart's celebrity mates like Don Cheadle turned up.
"Kevin Hart gave him odds of 35-1 and bet him $350k that he couldn't beat him, but Antonio boxed him so beautifully and he beat him in a great fight.
"I got a nice pay day, me and Antonio became really good friends and I also got in with people in the poker world. So I now have a great network of poker players I can call on for advice as well."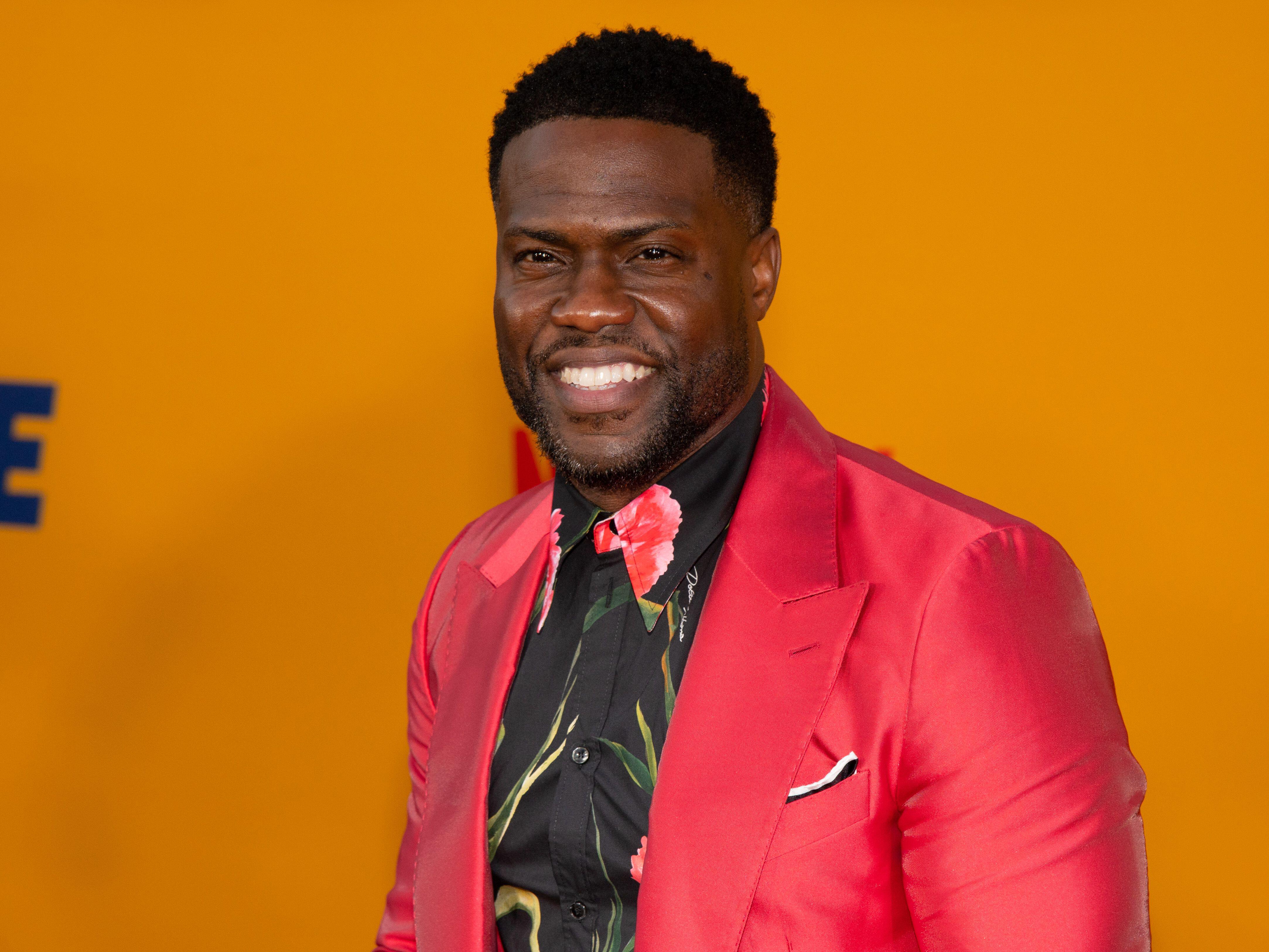 Jake Paul and Tommy Fury are not bad for boxing - Misfits Boxing is disrespectful
"I'm not mad at it, at the end of the day, they are content creators and they didn't disrespect the sport of boxing.
"Jake Paul trained really hard, Tommy Fury trained really hard and the right guy won.
"What I am mad about is these Misfits boxing events or Floyd Mayweather's card; if you're going to box, commit to it, have a proper trainer and not a pad man, and then I am all for it.
"You're not going to lose your life, number one, and you're not going to disrespect the sport.
"A lot of these guys want to give it a shot and they are not putting in the work they need to, so therefore the end product doesn't look good."
Boxing losing Olympic status will 'decimate' the sport - it is heading for the abyss
"That is a big pain point for me right now, and it amazes me that when I Tweet about it, I just get crickets back in the comments section.
"It's like a train going past, and once it is gone that is it, the door will be locked. Boxing is going towards the abyss.
"The likes of Anthony Joshua and Amir Khan should be screaming right now because we are about to see the greatest injustice happen to our sport.
"The IBA, the IOC and all of the governing bodies just need to sit in a room and figure it out.
"It's a hot mess right now, they may need Mr Harrison to come in there and sort it out!
"For UK fighters, if it is not an Olympic sport, there will be serious issues with funding as well. So there are so many repercussions for boxers on the line, it is going to really decimate the sport.
"It is terrible, it hurts my heart that we are in this situation and no one is adjusting."
Anthony Joshua fighting Jermaine Franklin shows where his confidence levels are
"When you have a loss, you lose and you learn. If you lose and it is a bad decision, you can bounce back and get the rematch or fight someone else at that level.
"When you lose and there are deficiencies in terms of game plan or your level, then you have to take stock of that.
"He's made more money than he needs, so he doesn't need that. So now it is just about the best decision in terms of strategy to get himself back to the top.
"He's moved over to Derrick James as his trainer, he's dropped down the level in terms of his opponent, he's not on pay-per-view and it's the right decision.
"You have to take one step back sometimes to go two steps forward, Franklin is not a walkover so Joshua should be able to implement some new learnings with this new training team and take the pressure off a bit.

AJ is currently the fourth best heavyweight behind Fury, Usyk and Wilder
"He's currently fourth in line; because you have Fury and Usyk are the main two and Fury, I would say, is the main guy.
"Deontay Wilder is currently number three, he has put himself back in position and is knocking on the door again and Joshua is probably the valid number four.
"After Franklin, he can only go back up - he can't take another one. Fights against Wilder and Fury would be great match ups, we don't need to see a third with Usyk."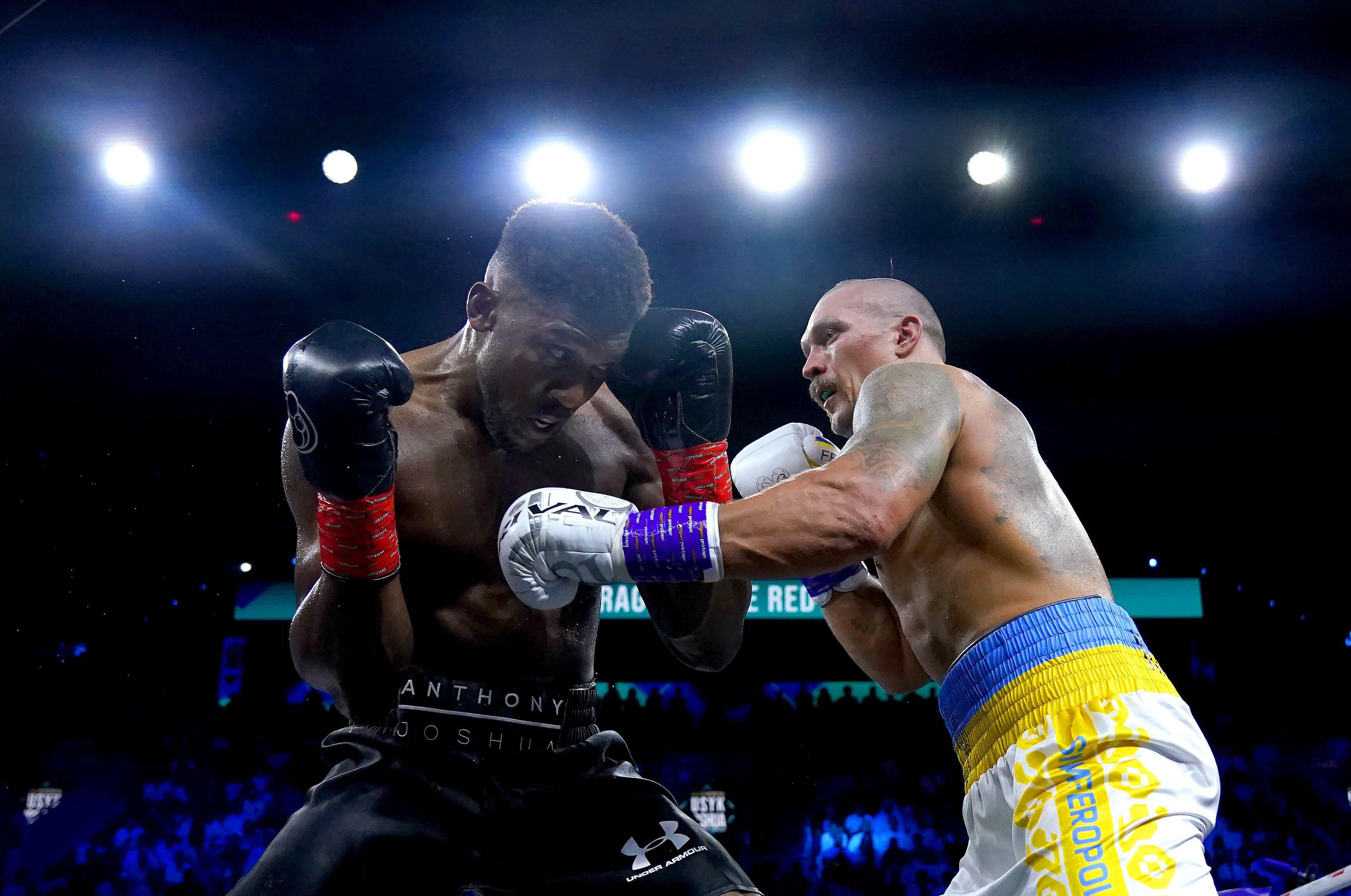 Joshua would not have been able to handle Fury in December - it would have been really bad
"It would have been a great pay day, but I think people underestimate how good Tyson Fury is at the psychological game.
"I don't think Joshua would have been able to handle that psychological game, coming off at that loss. I think it would have been really bad for him.
"Having been on both the business and the fighter side of the negotiating table, I always thought that fight was going to be hard to happen.
"You see it with Gervonta Davis and Ryan Garcia, it takes a lot of time to get that together. Obviously, if you really want to make it happen it can happen. It happened with Lennox Lewis and Mike Tyson with HBO and ShowTime.
"From a boxing point of view, Tyson Fury is the best at talking s*** and he is the best at fighting too! It's a lot to handle and you have got to be on it to make sure he doesn't get to you.
"Having a warm-up fight and getting a new team was definitely the right decision."

Samuel Peter hit me harder than Deontay Wilder, David Haye and David Price
"I always say the hardest puncher I ever faced in my career was Samuel Peter - the 'Nigerian Nightmare'.
"I boxed him in a pre-Olympic tournament, with a headguard on, he hit me on the top of the head and it sent shockwaves all the way through my body!
"The thing with David Price, I went to sleep when he knocked me out. When you're knocked unconscious like that, you don't know too much about it.
"Deontay hit me and then he threw 100 punches after that, so it was just all a blur. I just took the Samuel Peter shot and the headguard probably stopped me from getting knocked out.
"But I know that was the hardest shot I faced because it put me on Queer Street. The David Price and Michael Sprott knockouts put me to sleep.
"I woke up and wanted to start fighting again, but my corner told me 'Audley, the fight has been over for 30 seconds.'"
Deontay Wilder vs Usyk would be great - he can KO the champ
"He definitely has more to give to the sport, he essentially won the world title as a novice and just came into Tyson Fury who had his number.
"We don't really want to see that fourth fight, even though he can push Fury all the way, so it leaves Joshua and Usyk.
"If he clips Usyk, I think he will be out. But Usyk can move so well, he also has the ability to beat people up to the body and head as well.
"It is a good clash of styles, so I definitely think it would be a great fight to watch."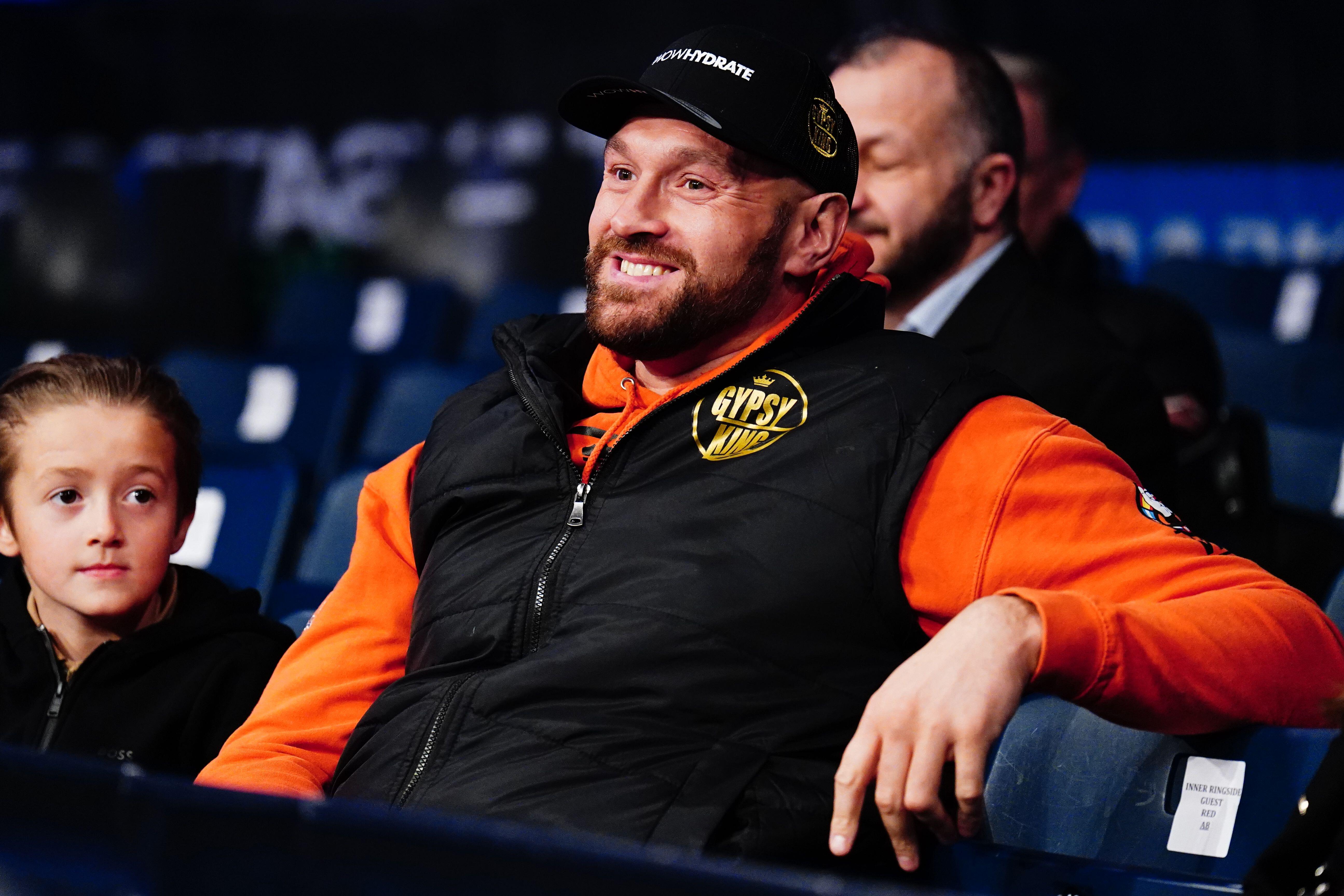 Fury will stop Usyk in the later rounds when they fight
"Tyson Fury has not put a foot wrong yet, he's figured out the game, worked out every opponent that he has ever faced.
"I just think that Fury, with the way that he uses his size now, is going to take something out of Usyk. He's still light on his feet, unlike Joshua in his fights with Usyk where he started to slow down.
"Tyson can bounce around for 12 rounds, but he can also go forward. Usyk is a nice boxer, clever and tough, but Fury has all the little tricks you need to incorporate into a fight like this.
"He will lean on him, work him on the inside, catch him and there will just be too many tricks that he has.
"I think he will stop him late, he could be the first man to do that to Usyk. He can take any punishment coming back because he doesn't care, but he is also just as quick, so it takes away a key advantage Usyk has had over all of his previous opponents.
"He won't be able to sneak in and catch him with a quick shot, and that is going to be the key technical advantage in the fight. Once he starts backing up, the fight is over."
---
Explore Mega Casino
Mega Casino is a fan favourite amongst those looking to play one of the widest selections of UK slot games online. 
Choose from over 4,000 online slot games, live roulette games, blackjack, scratch cards, video poker and more.  
Discover one of the most unique online gambling experiences!