It's time to dust off those dice and choose your characters wisely as Monopoly makes it way onto the reels here at Mega Casino. Monopoly Big Event online slot game is a combination of the original board game and an online slot game, taking the best elements from both and providing players with plenty of opportunities to get their hands on some of Mr Monolopy's prizes.
The game offers exciting gameplay and some excellent visuals that will make you want to dig out your old Monopoly board game, roll your dice and see how much money you can get your hands on.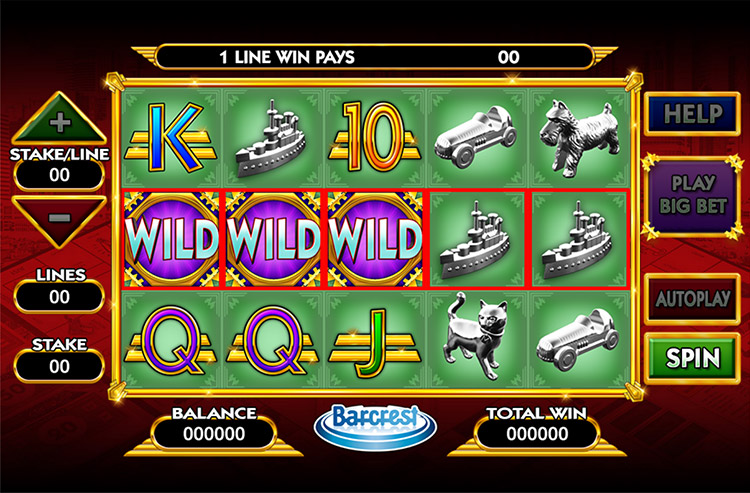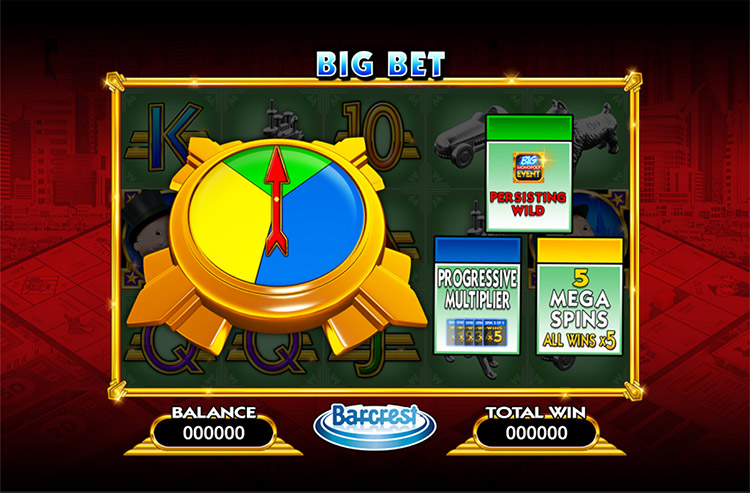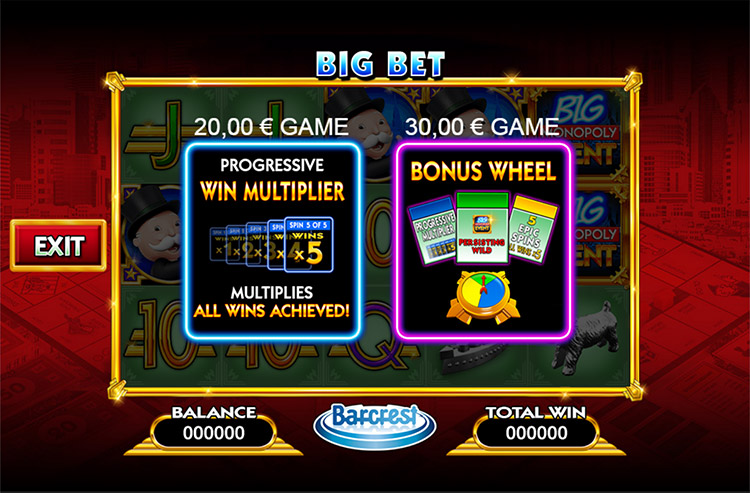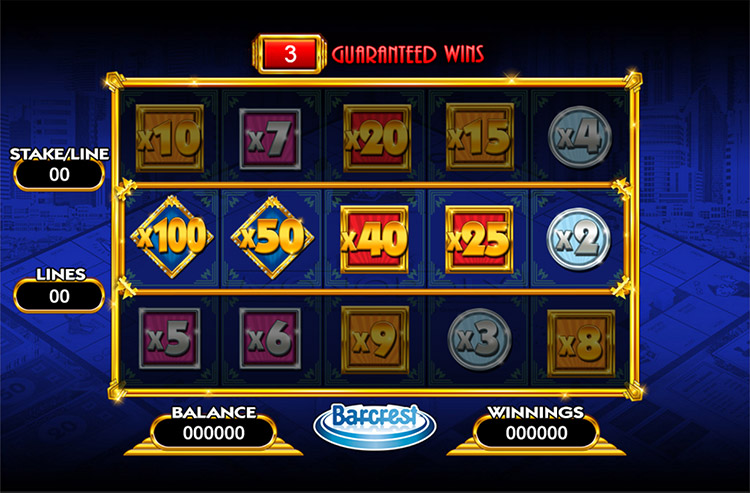 Monopoly Big Event Game Description
Monopoly Big Event is an online slot game developed by the team at Barcrest Games. The game is inspired by the classic board game, Monopoly. The game takes classic components of the board game and throws them onto the reels of a modern online slot game.
The slot game lovingly recreates elements of the original board game and is guaranteed to please fans of the game. All of the popular characters from over the years are all present and correct, giving which only adds to the nostalgic feeling of the game.
On top of this, it also boasts some excellent graphics that really bring the game to life as well as an upbeat soundtrack that will really get you in the mood for the game.
How to Play Monopoly Big Event Slot Online
Monopoly Live Event online slot has 5 reels and 20 fixed pay-line set up. The game's mechanic are easy to get to grips with and before you know it, you will be spinning those reels and heading around that board in no time.
To start, you must first select how many lines you want to bet on and your stake for each line. You can place 0.01 coins to 25 coins on each pay line, meaning that you can bet up to 500 coins per spin if you cover every pay line with the maximum amount.
Many of the symbols you will find on the reels of the game are all inspired by images from the board game. As well as the usual lettered and numbered symbols you will also find the monopoly cat and dog, a ship, a car and of course, Mr Monopoly himself. You can check the value of all of these symbols at any time using the game's paytable.
The game also features a range of bonus features which are designed to help potentially boost your winnings. The game's big game bet feature allows you to play a progressive multiplier for 20 coins, with each of the five spins increasing the multiplier.
For 30 coins, you can then spin a giant wheel at the start of each round which will unlock one of several bonuses for you. This includes multipliers and increased wilds on your reels.
One of the game's bonus symbols is the game logo itself. Once you land 3 or 4 of these on your reels you will be allowed to play the game's special bonus feature. This feature allows you to pick from a range of cards and attempt to match three of the same. Depending on which symbols you match, you will then receive another bonus, this may be stacked wilds, free spins or another surprise.
Monopoly Big Event also comes with its very own auto-spin feature, which means you can set the game to play itself while you put your feet up and relax.
Meet the Monopoly Big Event Characters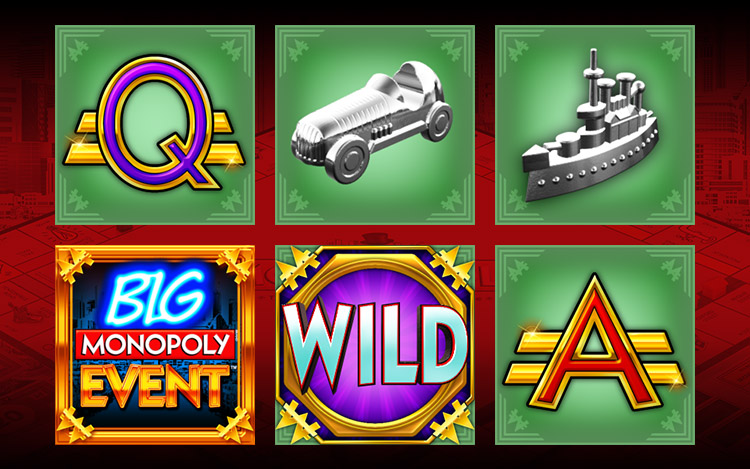 Monopoly is one of, if not the most iconic board games of all times. The game's famous mascot is a moustachioed entrepreneur known as Mr Monopoly. The character was first introduced created back in 1940 and has become synonymous with the board game ever since.
Mr Monopoly is not the only name he is known by though, he also has several other names, most notably the Monopoly Man and his full name, Rich Uncle Pennybags.
The character is often depicted as an older man wearing a sharp suit and a top hat. He also carries a cane around with him to further add to his wealthy image. The character has been both honoured and parodied over the years and is often referenced in popular culture as an image of wealth and capitalism.
Several other characters from the game also make an appearance in Monopoly Big Event slot online, including the game's beloved dog and character characters who are both symbols on the reels.
Monopoly Big Event FAQ
What is the maximum bet for Monopoly Big Event?
500
What is the minimum bet for Monopoly Big Event?
0.2
Can I play Monopoly Big Event on mobile?
Yes
What is the RTP of Monopoly Big Event?
99%
What is the biggest potential win for Monopoly Big Event?
250000
Monopoly Big Event Slot Game on Mega Casino
If you are fan of the board game Monopoly then you are going to love playing Monopoly Big Event slot game here at Mega Casino. The game features classic elements from the iconic board game and combines them perfectly with all of the great elements of a modern-day online slot game.