Get ready to pass go and collect $200 in Bally's exhilarating Monopoly 250K online slot game. This exciting Monopoly online slot game from the team at Bally's takes everything you know and love about the iconic Monopoly board game and puts an entirely new and exciting twist on things.
This is no ordinary online slot either. The game incorporates elements of the Monopoly board game to offer players a wide range of special features and bonus prizes. So what are you waiting for? Pick your token, roll the dice, and find out what Mr Monopoly has in store for you.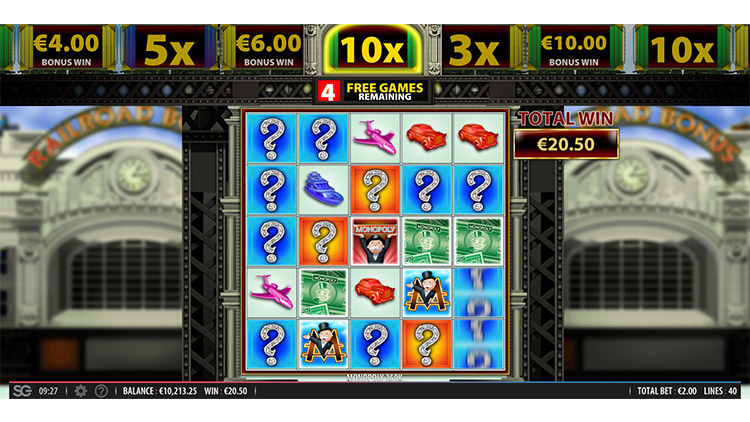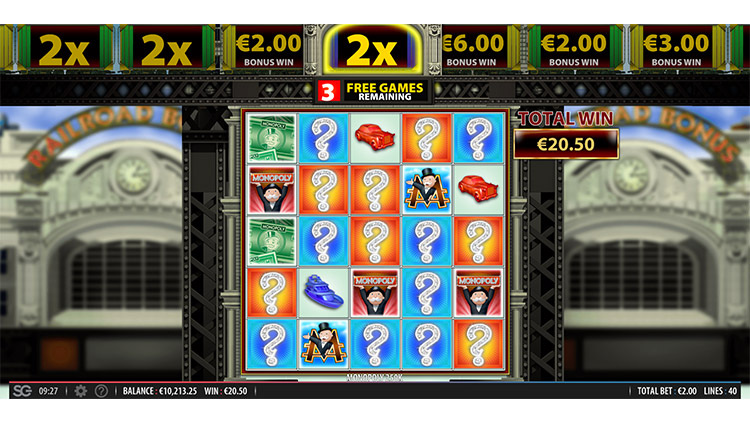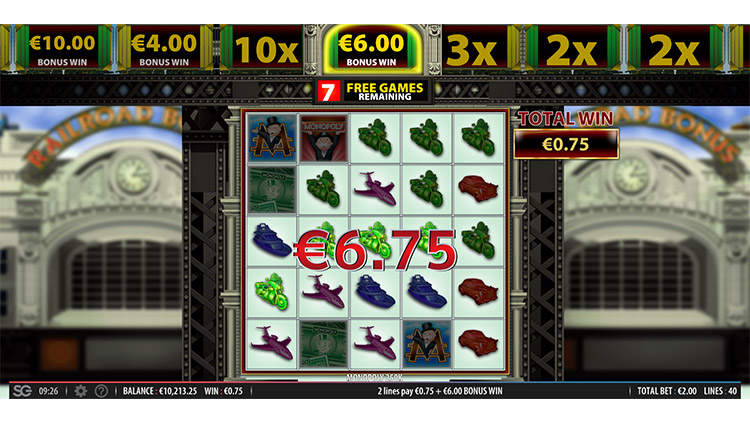 Monopoly 250K Game Description
Few board games have buried themselves into popular culture in the way that Monopoly has. The much loved Hasbro franchise is played in homes all over the world and the franchise has also become a staple of online casinos, with more and more Monopoly online slot games becoming available each year.
Different variations of the game are now available everywhere and Bally's Monopoly 250K is one of the most innovative and enjoyable on the market. The game combines the classic Monopoly look and feel with modern animations, that really make the experience just jump right out of the screen.
The game lovingly recreates everything that has made the original Monopoly game such a cultural icon and repackages it in a way that you have never seen before.
How to Play Monopoly 250K Slot Online
Bally has done an excellent job of making Monopoly 250K online slot an easy game to get to grips with. The game has a generous 40 pay lines across 5 reels and also boasts a high RTP of 95%. One of the awesome features that Monopoly 250K has is that you will notice each of the 25 spots is its own spinning reel, which provides the game with a unique look and feel.
The first thing you will need to do when playing Monopoly 250K slot online is to choose your stake size. You can do this by using the +/- controls that are located in the bottom corner of the screen. When you are ready, you can hit the big spin button to the right of the reels and see what prizes Mr. Monopoly has in store for you.
The game's symbols are all recognisable from the classic board game. Players will notice the plane, motorbike, car, boat, and Monopoly cash from the original game. Mr Monopoly himself is also a symbol on the board and he will pay 50x your stake for landing five of him on your reels. You can always check the value of the symbols by checking the game's paytable at any time.
The game has a few features which are randomly triggered. The Community Chest bonus will ask players to choose a chest in order to win a prize, while the chance card bonus allows the player to randomly select from one of three multipliers.
The game's biggest selling point, however, is the titular 250K jackpot. This can be unlocked when you fail to win any spin on the base game. There are four possible jackpots to be won, with the 250,000 jackpot being the highest.
The game also has an excellent bonus game which takes place on a big wheel. This bonus is unlocked by landing three or more of the game's scatter symbol on your reels. This game takes you to a separate screen when you get to spin a big wheel which is full of surprises.
There are various mini-games that can be unlocked on the wheel. The Free Parking symbol places 23 parking symbols on your screen and asks you to choose five in order to win prizes. The railroad bonus is a free spins bonus, the Electric Company bonus is a free spin bonus with extra cash prizes, and finally, the Go to Jail bonus allows you to roll two dice to win prizes. All of these games can be quite lucrative in their own right and really add another layer of fun to the Monopoly 250K experience.
Monopoly 250K has also been perfectly optimised to work on mobile devices, including those on Android and iOS operating systems.
Meet the Monopoly 250K Characters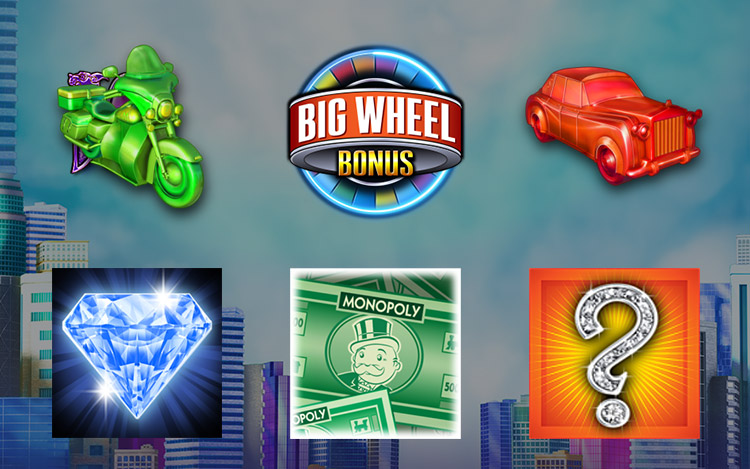 Anyone who has ever played Monopoly will be familiar with the game's central protagonist - Mr Monopoly. The character first made an appearance on the board game in 1946 and has become the game's mascot ever since.
Mr Monopoly, also known as the Monopoly Man and Rich Uncle Pennybags, is a moustachioed elderly man who embodies the themes of money and capitalism that define the Monopoly brand. He is often seen carrying a big cane and wearing a beautiful tailored suit and top hat.
In this game, he appears alongside the reels in order to encourage you to keep on spinning. He also makes an appearance as a symbol on the reels themselves and appears several times in some of Monopoly 250k's bonus rounds.
Monopoly 250K FAQ
What is the maximum bet for Monopoly 250K?
100
What is the minimum bet for Monopoly 250K?
0.4
Can I play Monopoly 250K on mobile?
Yes
What is the RTP of Monopoly 250K?
95.39%
What is the biggest potential win for Monopoly 250K?
250000
Monopoly 250K Slot Game on Mega Casino
Lovers of both Monopoly and online slot games will be delighted to play Monopoly 250K here at Mega Casino.
Not only is the game a loving homage to the original classic board game, but it is also an exciting online slot that provides players with plenty of opportunities to win big and have lots of fun while doing so.