Get your pickaxes and helmets at the ready as we head deep into the gold mines of California. Join the miners wielding their axes and shovels to dig for untold riches in the mines. The action-packed Dynamite Riches slot game from Reel Time Gaming transports players back to the early days of the American gold rush and invites us to try our hand at mining for gold. Spin the reels in this thrilling title on both desktop and mobile here at Mega Casino.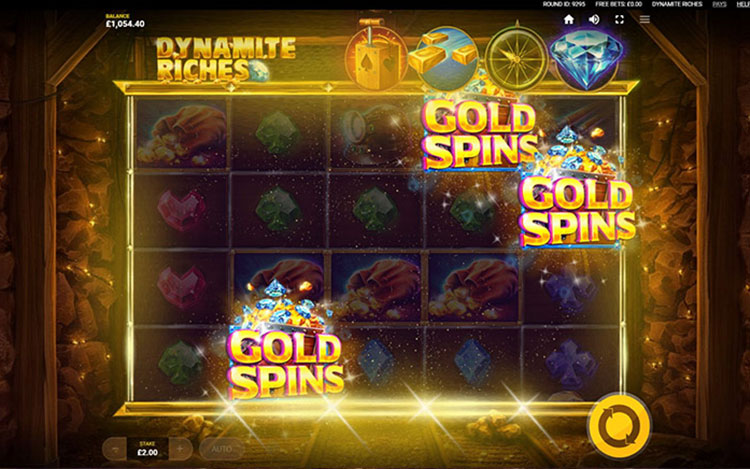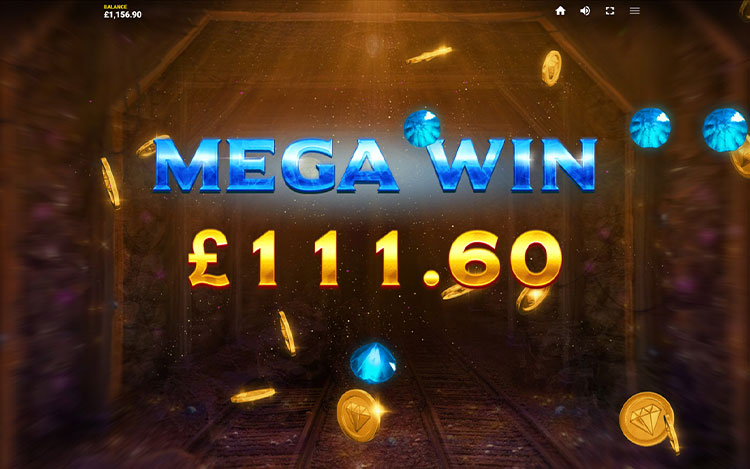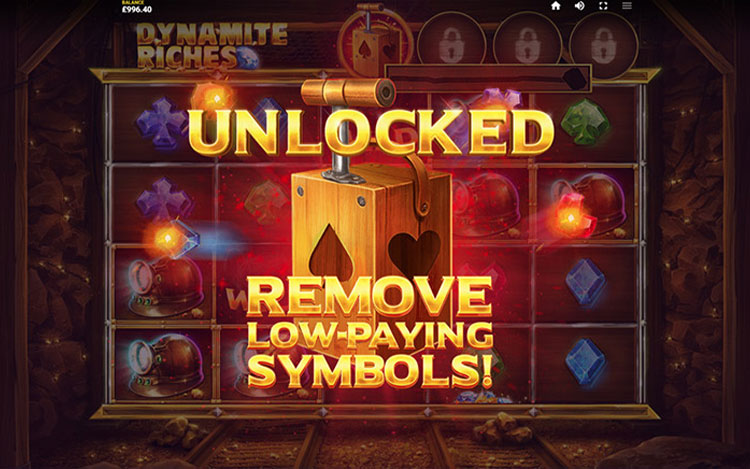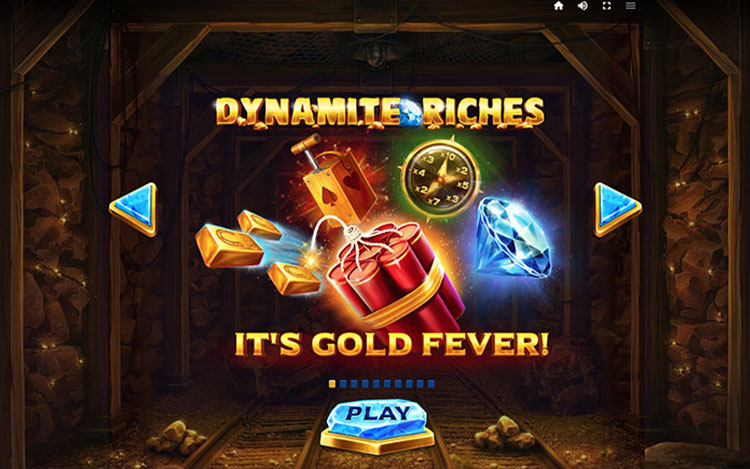 Dynamite Riches Game Description
Dynamite Riches was developed by the team at Red Tiger Gaming. Red Tiger is a developer with a range of top online slots available here at Mega Casino. It includes top games like Mega Dragon and many more. The developer is renowned for recreating classic time periods and taking players on exciting adventures.
Dynamite Riches takes us all the way back to the early days of Western America when 300,000 hopeful prospectors descended on to California after gold following the first discovery of gold. Red Tiger Gaming has vividly recreated this time, with players being instantly thrown into a mine shaft. The reels of the slot are set at the entrance of the pit railway, with graphics so real you can feel the soot gathering in your mouth. Sounds of dripping water and metal hitting rock pierce the atmosphere and upbeat music hums away in the background.
How to Play Dynamite Riches Slot Online
You won't need to have any real-life mining experience to dig out some wins in the Dynamite Riches slot game. The slot is set across five reels, each with four rows. There are 20 paylines that are active throughout the game on every spin.
Before you start searching for gold, you will need to select your stake size. The minimum is £0.10, and the maximum is £20. This is done by clicking on the stake button in the bottom corner, opening up a pop-out menu with a selection of different denominations.
The game's paytable breaks down the symbols you will encounter here. The higher paying symbols include important tools for mining like a pickaxe and a shovel, a torch, and of course, a big bag of gold. Smaller symbols are represented by different coloured gems shaped like card symbols.
There is plenty of gold worth mining for in the slot. The RTP of the game is 94.76%, with a maximum win that is over 5,000x your total stake.
Dynamite Riches Game Features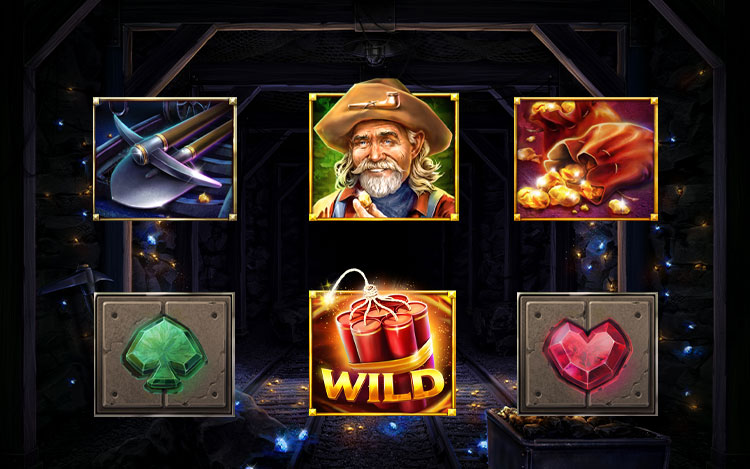 There is a range of Dynamite Riches bonus features that can be triggered here. They are done by landing wilds on the reels and unlocking them sequentially.
Detonator
When the detonator handle is plunged all low-paying symbols are blown away and replaced by higher-paying symbols.
Random wilds
When players unlock the second padlock they unleash a series of random wilds across the game grid.
Compass
The third padlock unveils a compass that will award multipliers of up to 10x for the following win.
Larger Wilds
The fourth and final padlock unlocks the possibility of mega and colossal wilds. These can fill huge areas of the game grid.
Gold spins
Landing three or more Gold Spin symbols, which display the cart brimming with gold and diamonds, triggers the bonus spins round. Players are granted eight spins to start with but more can be rewarded, for every Gold Spin symbol, two more spins are given. Up to eight more can be given if you land three more Gold Spin symbols. In fact, there is no limit on the number of spins that can be triggered in this round. All other bonuses are available are active in this round.
Dynamite Riches FAQ
What is the maximum bet for Dynamite Riches?
The maximum bet from a player on a single in Dynamite Riches is £20.
What is the minimum bet for Dynamite Riches?
The minimum bet with all lines covered that a player can stake is £0.10.
Can I play Dynamite Riches on mobile?
Dynamite Riches is optimised for mobile use including Apple and Android devices.
What is the RTP of Dynamite Riches?
The proposed return to player for Dynamite Riches is 94.76%.
What is the biggest potential win for Dynamite Riches?
The highest win possible from a single spin in Dynamite Riches is over 5,000x your stake.
Dynamite Riches Slot Game on Mega Casino
Mines can be dangerous and exciting places so make sure you've brought your hard-hat with you when playing the Dynamite Riches slot game here at Mega Casino. The explosive action here is more than enough to keep players entertained, with a big selection of bonuses and some innovative gameplay only adding to the fun!